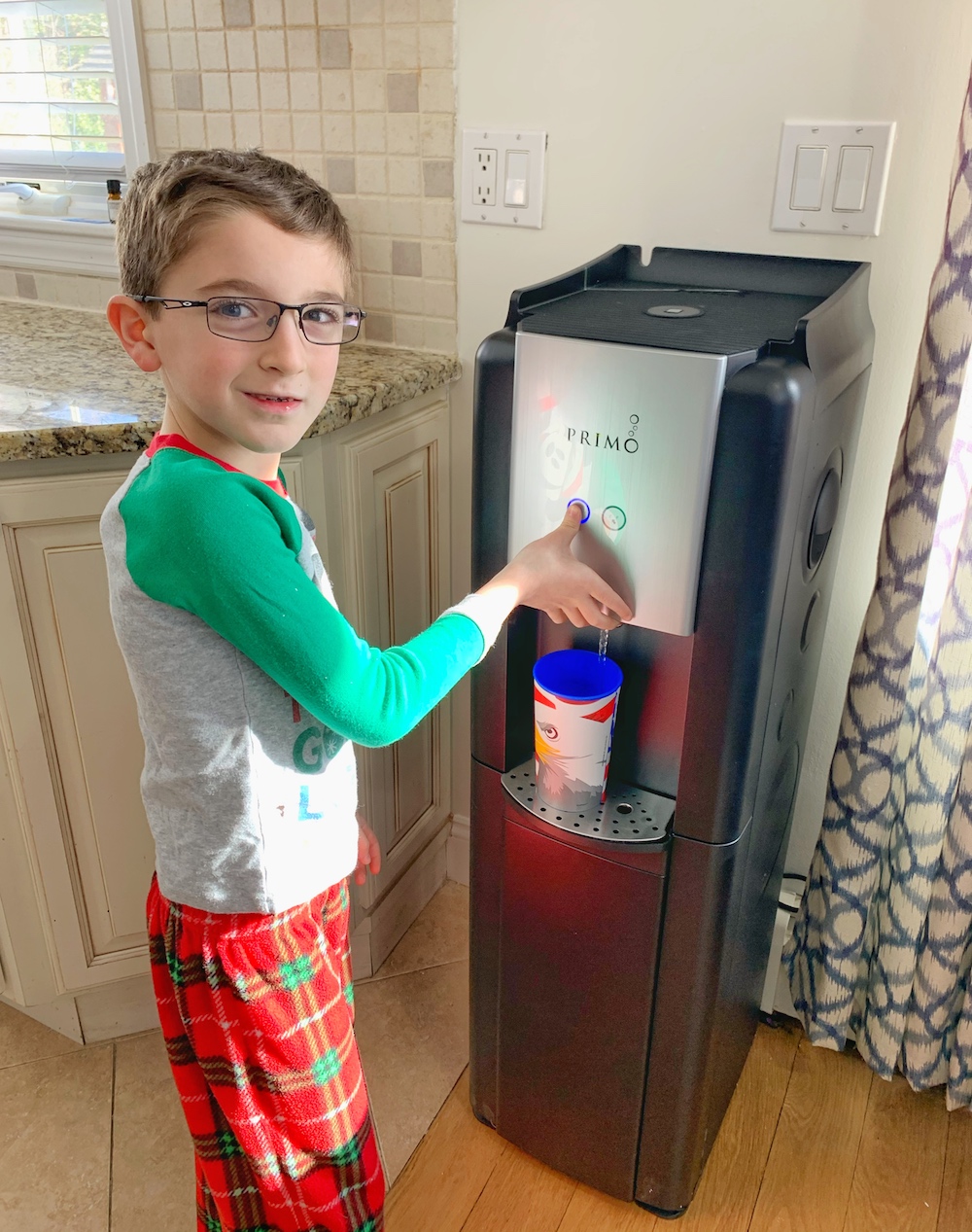 This is a sponsored post in partnership with Primo® water. All opinions and love expressed are my own.
The importance of water cannot be overstated. While healthy eating and exercise is so important, let's be honest. Water is life! Since I am always trying to get healthier, finding great purified water is at the top of every list. But tap water isn't always the best and using tons of small, throw away bottled water isn't great for the environment. I wanted to find the best 5 gallon water dispenser I could. This is why I really took notice of the Primo® Pro Series Bottom Loading Water Dispenser system. As a family, we are all trying to drink more water and less sugary drinks. I think it's important for all of us, at all ages, to strive for this important goal. Plus, it has a mount to place your single serve coffee brewer on top which helps free up counter space.
Importance of Water
We all know how vital water is to our bodies. Keeping up our hydration is so important to just about every part and function of our bodies. Purified water is good for maintaining our natural bodily fluids. It also help muscles to properly function. Drinking enough purified water also helps you to feel fuller, helping to manage your caloric intake. The importance of water extends to your kidney and bowel function, expelling toxins from the body. Finally, drinking enough water even makes your skin look better!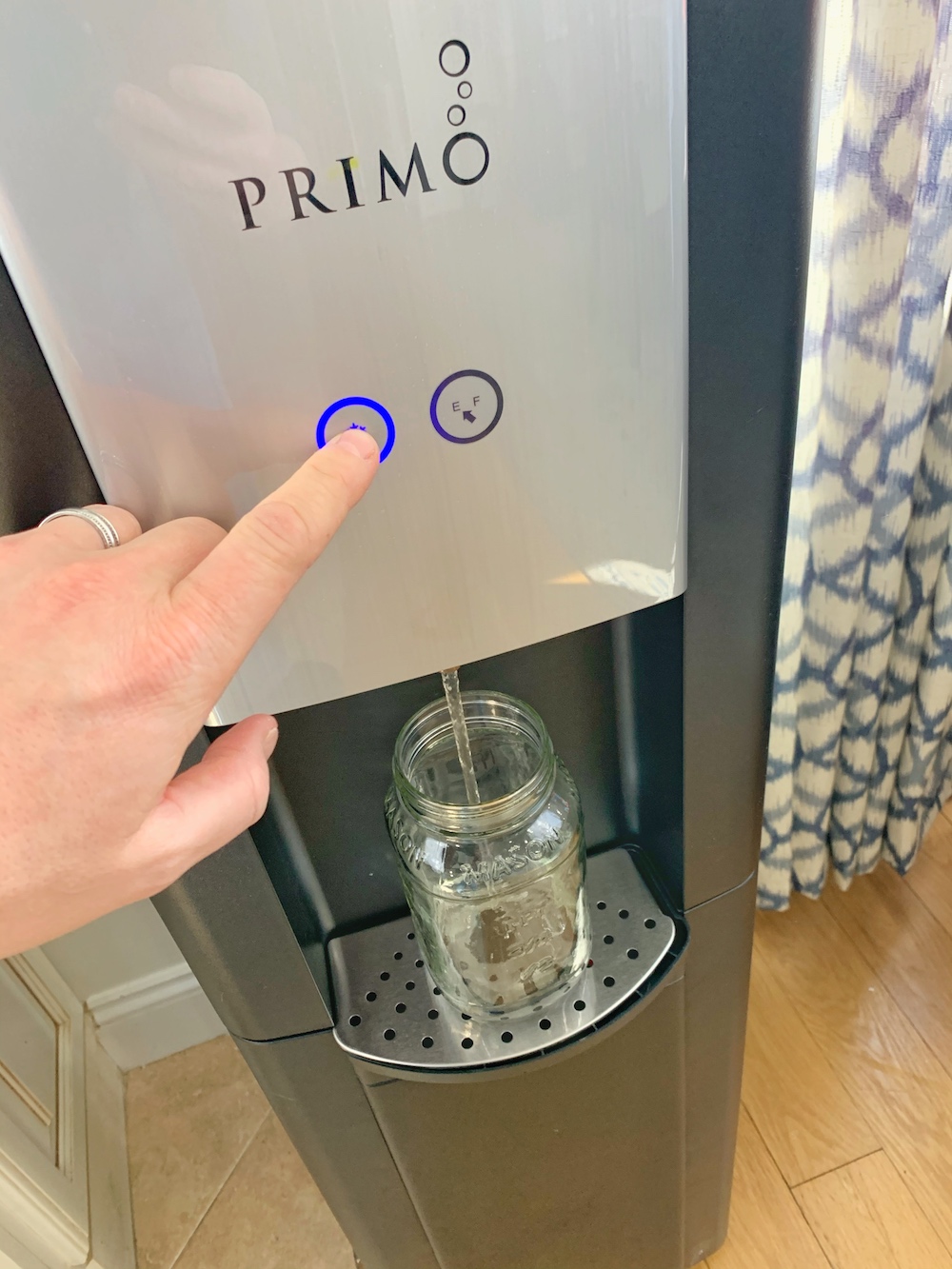 5 Gallon Water Dispenser
While there's something to be said for the convenience of small plastic water bottles, it's also important to think about reducing the amount of trash we create. Getting a good quality, reusable (I prefer metal) water bottle is a good idea for us all. Did you know 1,100 single serve water bottles are saved with each Primo and Glacier 5 gallon water bottle?
Pairing that bottle with a 5 gallon water dispenser is the perfect match. I think it's the most efficient and economical way to get that good purified water we need at a good value. Generally speaking, a 5 gallon water dispenser is great becuase it costs less per ounce. It also takes a bit longer to get through, so you don't have to think about getting new water quite as often.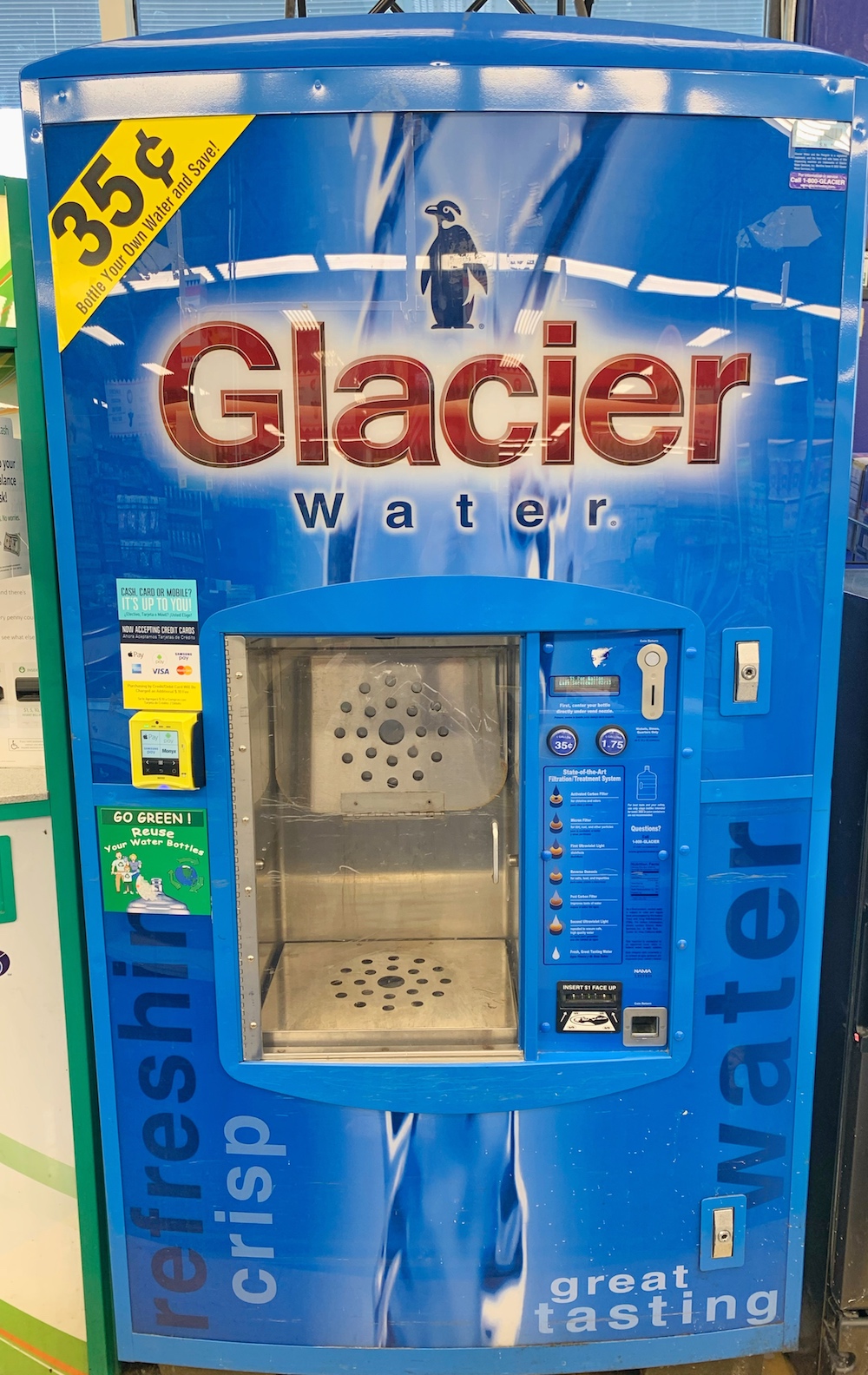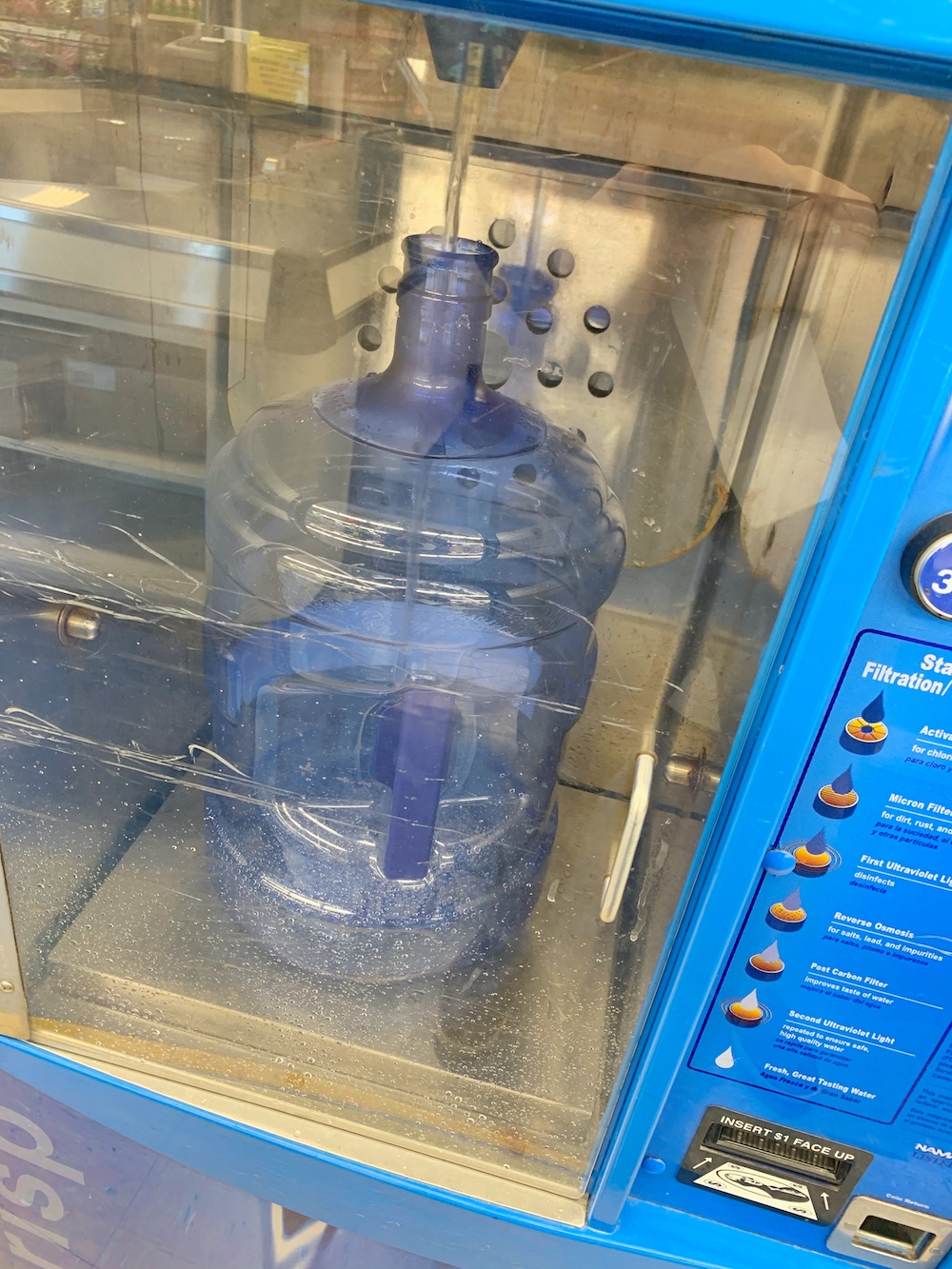 Recharge and Refill with Primo Purified Water
I also love having a Primo 5 gallon water dispenser around so there's plenty of easily accessible, cold water for everyone in the family to access all day long. Did you know that bulk water users consume as much as 25% more water than non-bulk water users?! Primo's in-home water dispensers make it easy for me, my family, and/or my pet to stay healthy and hydrated!! I simply head over to my local Primo and Glacier Self-Service Refill Water Stations, slide my jug under the spout and refill in minutes! It's super easy and convenient. You can purchase a non-spill cap for easy transport. There's also a full jug exchange program as well, but I've very happy with my refill program!! It's quick and easy, and saves a lot of money as you will see in just a little bit. In many locations, the station is conveniently located outside to make it even easier to access!
The ease of access is the key, really, to making the best use of the water. The more it's in everyone's face and easy to access, the more people drink. It's as simple as that, and it's such an easy way to get everyone in the family on board the hydration train! Bring those bottles to work and school, sports and more! Enjoy the delicious water throughout the day and night when you're home. It's fast and it's easy…perfect.
Top Quality Water at a Great Value
While it's important to have easy access to water at a good value, at the end of the day water quality matters, right? Primo® purified water delivers on that big time. You can see from the diagrams above (light blue is exchange program, dark blue is refill) that Primo water goes through a cutting-edge process to purify the water. I mean, carbon filtration, reverse osmosis, UV sterilization and more goes into each process. Almost 100% of lead, cyanide, mercury, arsenic, ethylbenzene, and fluoride is removed from the water!!!
So what does all of that mean? Well this all means good, clean, great quality, safer water for you and your family. The best part about all of this, all of this great water is available for such a low price! I refill my 5 gallon water dispenser bottle for only $1.75 (35 cents a gallon)!!! Participating in the exchange program is also a great deal, averaging only $6.99 for a 5 gallon bottle! That is an unbelievable value after you pay for the bottles initially ($29.99 for two 5-gallon bottles for a limited time)!!!
Find Out More
To see how you can take advantage of Primo water refill stations near you, be sure to check out PrimoWater.com today! And sign up for text messaging to receive a 20% off discount coupon code + free shipping on your purchase! Also, check out Primo on Twitter, Facebook, Instagram, and Linkedin!
Remember, Primo and Glacier and the same company now, so either of the refill and exchange stations would work for you!! Get delicious, great quality water at a great value all while reducing the amount of waste you're throwing out with Primo! Plus, it's good for you and your family…hydrate all day and night, baby!!
This is a sponsored post in partnership with Primo water. All opinions and love expressed are my own.
Recharge and Refill with Primo & Glacier Purified Water
was last modified:
March 8th, 2020
by